★Full body MASSAGE ★For MEN (gay/bi/srt8) at Your HOTEL-HOME London in London
£59
Jun 30, 2021London, UK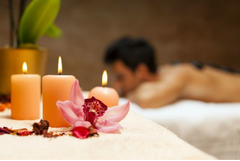 Hi, this is LORENZO, I offer MASSAGE service for MEN (GAY-BI-STR.) to your HOTEL / HOME in London. Full body – oil massage combination with Swedish, relaxation, deep tissue techniques that will leave you feeling relaxed and refreshed -an exclusive pampering massage!

EVERY MOMENT IS MANLY AND TAILORED TO YOUR NEEDS WITH CUSTOMISED PRESSURE
EVERY MOMENT IS MANLY AND TAILORED TO YOUR NEEDS WITH CUSTOMISED PRESSURE


I offer a range of carefully selected range of treatments FOR MEN to leave you entirely relaxed and invigorated from head to toe, these include:

• Full body Massage

• Relaxing Massage

• Deep Tissue Massage

• Swedish Massage

• Reflexology Massage

• Tailored Massage


ONLY OUT-CALL MASSAGE TO YOUR HOTEL/ HOME IN LONDON
-


WOULD YOU LIKE TO EXPERIENCE SOMETHING NEW? SO, TRY ONE OF THE LORENZO`S SIGNATURE MASSAGES

★★★★★ LORENZO`S MALE TO MALE MASSAGE JOURNEY FROM HEAD TO TOE:
This massage I perform is tailored to individual needs, targets the areas of concern with light, medium or deep pressure to release stress, ease tension, and make you feel relaxed from head to toe. My hands will give your body that needed relaxation as I focus special attention on all areas of your male body. I will work with you to establish the ultimate experience you want and deserve.

★★★★★ SIGNATURE TIME TRAVELLER MASSAGE (Jet Lag Recovery Massage)

Long distance travel is physically and mentally exhausting. This massage works on both levels to help you recover from the journey and adjust to London`s amazing environment.


SOFT PRESSURE ***
MEDIUM PRESSURE ******
STRONG PRESSURE ***********

Each session begins with palpations and effleurage and move slowly into warming up the back for deeper pressure and detail work. The massage moves to arms, buttocks, and legs. Then I work the neck, shoulders, arms, chest, abdomen, hips and legs.

RELAX AWAY THE SORENESS FROM YOUR BODY, RELIEVE THE STRESS FROM YOUR MIND & RELEASE THE WEIGHT FROM YOUR SPIRIT.

✔NO RUSH ★
✔TAILORED MASSAGE TO YOUR NEEDS ★
✔100% INDEPENDENT ★

RATES (ONLY OUTCALL MASSAGE)
60 minutes' massage: 59
90 minutes' massage: 79


After a long day, flight or busy day shopping, relax and de-stress at your home / hotel room in London. My healing, manly hands, moistened with oils will make you feel good, and all you need to do is relax and enjoy my amazing massage!
I'm looking forward to meeting you! LORENZO

CONTACT - BOOK A MASSAGE: TEXT / WHAT'S APP / CALL for a massage experience that is tailored for you in a friendly way.

☎ +4 4 7 9 8 6 9 1 0 3 7 1 ☎ L O R E N Z O


(ONLY OUTCALL MASSAGE TO YOUR HOTEL / HOME)
(ONLY OUTCALL MASSAGE TO YOUR HOTEL / HOME)


If you are looking for a best male massage near me, Lorenzo can visit your hotel / home for an amazing full body massage. Best hotel / home service massage in central London. Personally Lorenzo thinks that massage gun doesn`t work if you don`t know how to apply. Lorenzo can visit you in less than an hour if he is available in London. Experience best male to male therapy! Whatever you need, full body oil massage, relaxing, relaxation massage, deep tissue, Swedish massage in London.

Related listings
Hello guys, I offer OUT CALL MASSAGES to suit you every lifestyle from full body relaxation to recovery… Male to male Full body oil, Relaxation, Deep Tissue, Swedish Massage in the comfort of your HOM...

★ MASSAGE by MALE MASSEUR FOR MEN - OUTCALL TO U`R HOME/HOTEL IN LONDON Hello my name is LORENZO mobile male masseur in London, I've been doing great massage for MEN (Gay, Bi, Str) as well as those wh...

A close friend of ours adventurer photographer and ultra-marathon runner told us how he would often see runners fuelling up with absolute junk, jelly sweets and gels that were full of additives and re...